* available as a Tailwheeler or Nose-Wheel Tricycle.
Including Quick-Exchange-System (QES)
EU-Version from approx 82.000€ net (plus local taxes, ex factory KfA) for a ready-to-fly Aircraft
The famous South African Aircraft-Company "Kitplanes for Africa" developed now the EXPLORER UL600 for the European market. This model opens up a whole new category of flying. With an empty weight around 340-360kg including a rescue system, this plane leaves ample room for exploring new frontiers whilst carrying a 105 liter fuel load and 30kg of luggage. With cruise speeds ranging from 85-105kts depending on engine and propeller combinations, good STOL capabilities and good range, the Explorer will take you places and wont break the bank while doing so. "Dare to Explorer"
Development and refinement of the product is ongoing, engine choices tried and tested with excellent results are Rotax 582, 912UL and 912ULS, Rotax 912 ULST, Rotax 914, Rotax 912iS, Rotax 915iS, Jabiru 2200, 3300, Rotec radial 2800, UL 260i, Lycoming and Verner radial. Options are actively explored with spring gear, Berringer Alsakan Bushwheel and landing gear, EFIS instrumentation, brake systems, propellers, STOL modifications and full airframe fairing kits.
The hull is prepared not only for Tailwheel-Fun, but also l for a standard 3-Wheel-configuration. To change the gear takes only  3-4 hours of work, thanks to the new developed QES-System. Nothing else required. So you can use it as an Adventure Airplane (Taildragger) as well as an "brave, simple-to-handle" ordinary nose-wheel tricycle for Clubs, Beginners or Flying-Schools!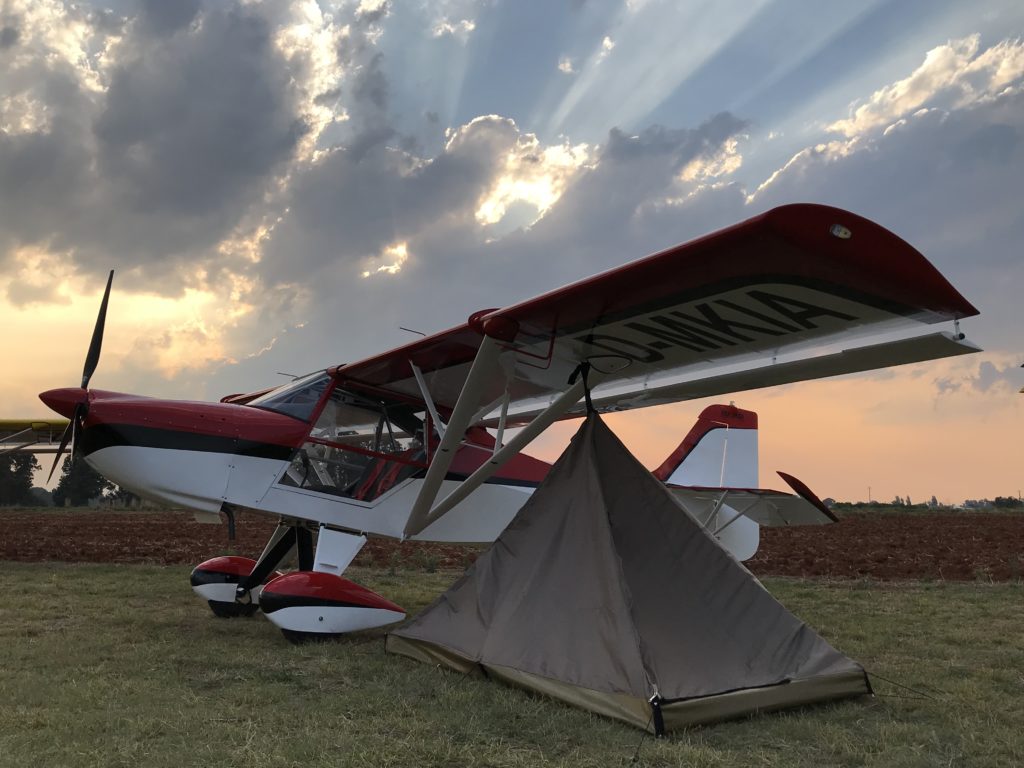 The Explorer UL 600 is a conventional design, single engine, high-wing light aircraft constructed from of a combination of tube, fabric and composite materials. The aircraft can be converted from conventional steerable undercarriage to free castoring nose-wheel tricycle undercarriage controlled via differential brakes located on the rudder pedals.
The control inputs are via a joystick and rudder pedals. The elevator and flaperons are operated via push-pull tubes where the rudder is operated via cables from the rudder pedal. The aircraft is characterized by a full-span flaperon system which is used both for roll control and lift control. The flaperons are separated from the wing with flaperon hanging brackets, giving it a slotted effect.  The flaperons hinge around a line, parallel to the centreline of the flaperon spar tube, giving it a slotted effect rather than a fowler flap configuration.
Various engines, propellers and avionics combinations have been tested and can be installed into the aircraft. The Rotax 9 series engine choices are standard from the factory. The aircraft is available in standard kit form of various stages or complete factory built fly-away. A builder assist program is also offered as an option by the manufacturer.
The wings, fuselage and tailfeathers are polyester fabric covered and can be painted with normal automotive 2K car paints. In the unfortunate event of an accident, the cabin structure is a tubular cage that is built to the absorb the impact protecting the occupants from serious injury or even death. The Explorer has proven itself over many years and thousands of flying hours to have one of the highest survivability rates in this class giving the Explorer an impeccable safety record.
The wings can fold back making winter storage, transport by road or maintenance away from an airfield possible without totally stripping the aircraft.  Depending on your aircraft and trailer setup the folding and loading process will take anything from 20 min to 1 hour.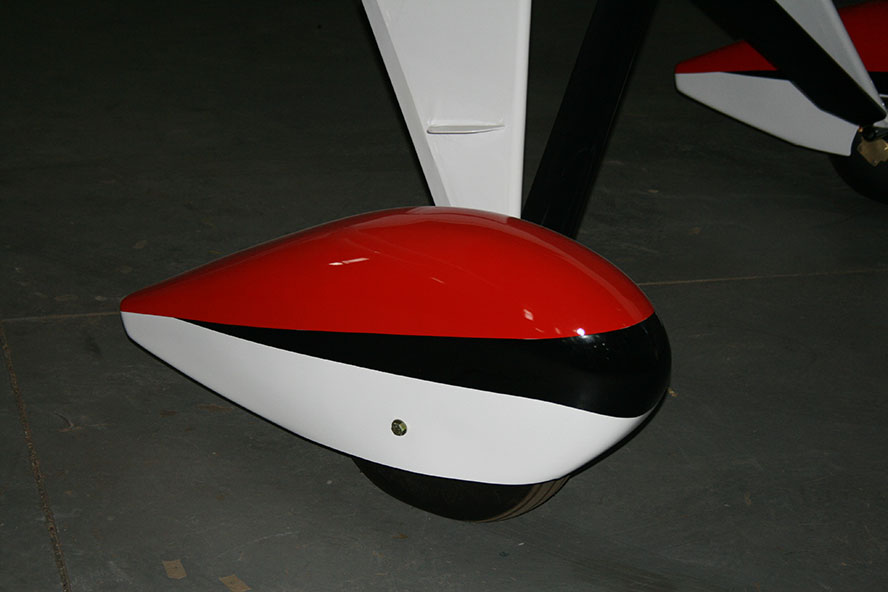 Rotax 912UL
2 blade 70" Warp drive propeller (Many other options available including 3 blade variable pitch or constant speed propeller from FP-Propeller.
Other engine options include Rotax 9 series up to the Rotax 915iS, Verner, Jabiru, UL-Power and many more. Please check your countries' noise regulations as not all of these engine will easily fall within local noise regulations.
KFA Cabin heat system
Alaskan Bushgear from Beringer
Tyres up to 31"
Dittel mode S Transponder
Embroidery on the seat cushions
Leather dash
Ballistic recovery system
Second electric fuel pump as backup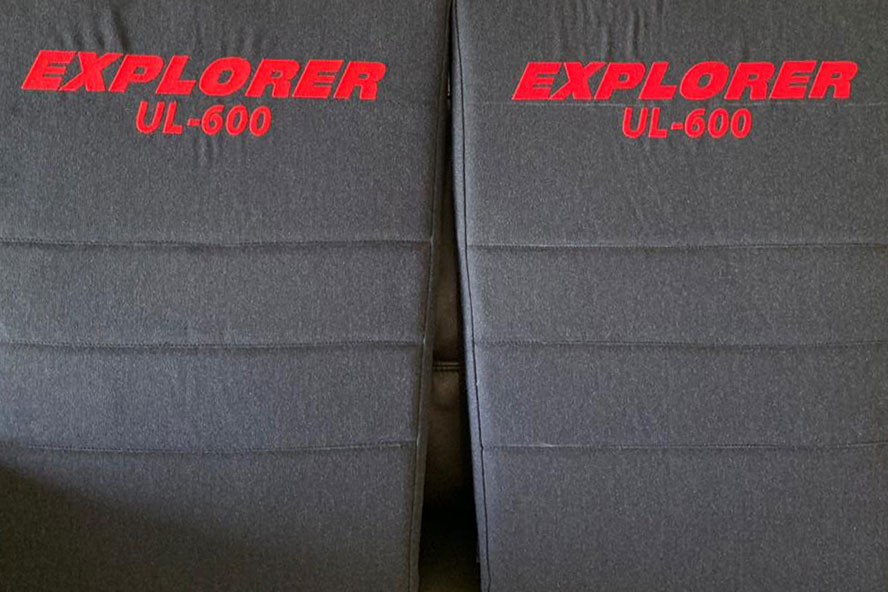 Standard interior is medium dark grey cloth and can be customized to the customers liking.
Cabin roof light.
Tank light for direct sighting of the fuel.
5 Litre header tank with a low fuel warning system
Avionics and standard equipment
The Explorer UL 600 comes standard from the factory with the following avionics installed:
MGL IEFIS Explorer Lite, 8,5" touchscreen. Standard features include 3D moving map, GPS, GLS, GVOR, engine monitor, compass and many many more features. Many variations of the MGL avionics range exist and clients can order different upgrades form this baseline model.
Radio
Electric elevator trim system with trim switch on the panel and a LED trim position indicator.
Five litre Header tank with a low fuel warning system and panel mounted LED light.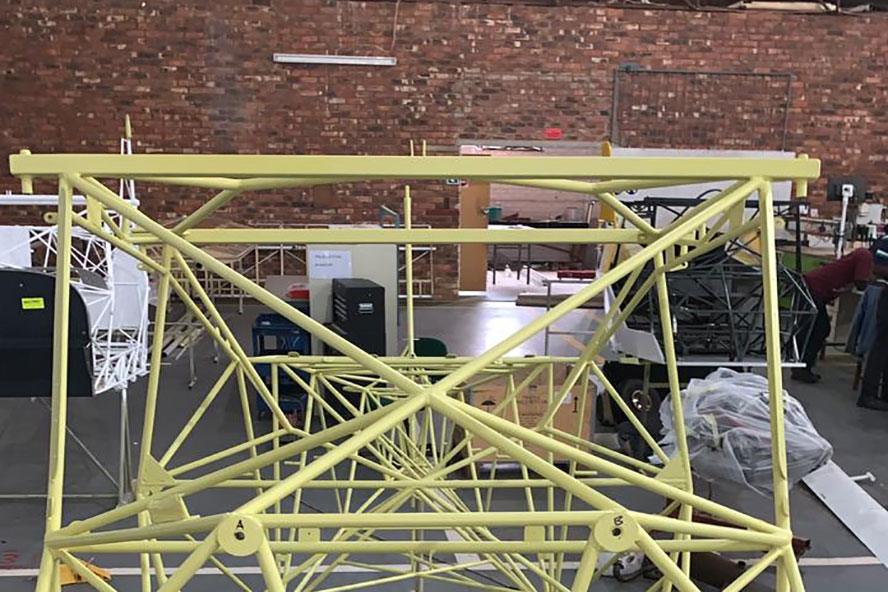 All KFA models will be available in kit or fly-away form. Kit delivery times vary according to factory work load but are currently at around 8 weeks. The kits are easy to build and the average builder normally takes less than 600hr's to complete a build from a standard non-quickbuild kit. Various quick-build options are available that significantly reduce build times. KFA has the best builder support in the Industry. You become part of the KFA family when you build or own one of our aircraft and we will always be there to support you, no matter where you are in the world. No real special tools are required and the ones we recommend can be bought with the kit for less than 100 usd.
Certification- process UL-600
In 2018 the process for acquiring into the new 600kg UL category in Germany for the EXPLORER was started and renamed into the EXPLORER UL-600. During October 2018 all structural and computational requirements were met and the factory prototype was issued a Permit to Fly. The final Type Certificate (in German MUSTERZULASSUNG) for 600kg-Class Ultralight then was issued in December 2019